Summit Entertainment Nomad's latest photographs:
Summit Entertainment ha emitido un nuevo comunicado de prensa donde revela finalmente los nombres de los actores que estarán en Breaking Dawn Parte II como parte de los clanes vampíricos.
Aquí te traemos las imágenes de los actores para que vayas familirizandote con sus rostros... seguramente en los próximos meses sus nombres serán de los más buscados por la red, por no decir que sus rostros por los paparazzi.
Clan del Amazonas: Tracey Heggins [Senna] y Judy Shekoni [Zafrina]
Clan Egipcio: Omar Metwally [Amun], Andrea Gabriel [Kebi], Rami Malek [Benjamin] Angela Sarafyan [Tia].
Clan Irlandés: Marlane Barnes [Maggie], Lisa Howard [Siobhan] y Patrick Brennan [Liam].
Clan Rumano: Noel Fisher [Vladimir] y Guri Weinberg [Stefan].
Nómadas Americanos: Lee Pace [Garret], Toni Trucks [Mary], Bill Tangradi [Randall], Erik Odom [Peter] y Valorie Curry [Charlotte].
Nómadas Europeos: Joe Anderson [Alistair].
El sitio web Entertainment Weekly, dio a conocer que la ex actriz de Lost, Maggie Grace, ocupará el papel de Irina, una vampiro integrante de un clan amigo de los Cullen, pero que pone en peligro el futuro de los protagonistas.
Uno de los papeles que ha dado más problemas al equipo encargado del elenco, es el de Renesmee. Se trata de una niña mitad humano, mitad vampiro, que se verá como una adolescente de 17 años cuando tenga sólo siete, debido a su rápido desarrollo. Según Entertainment Weekly, la actriz de 9 años, Mackenzie Foy, está a punto de conseguir el papel. Según el medio, productores trabajarán con tecnología similar a la de El Curioso Caso de Benjamin Button para crear al personaje.
La primera parte de La Saga Crepúsculo: Amanecer, dirigida por Bill Condon, se estrena en Estados Unidos el día 18 de noviembre de 2011.
Renesmee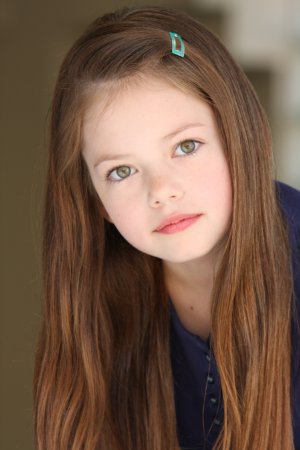 Más fotos, estas de la web en Inglés:
The people chosen to represent the American nomads in Breaking Dawn are:
Garrett – Lee Pace

Mary – Toni Trucks

Randall – Bill Tangradi

Peter – Erik Odom

Charlotte – Valorie Curry
Lee Pace (Garrett):
Toni Trucks (Mary):
Bill Tangradi (Randall):
Erik Odom (Peter):
Valorie Curry (Charlotte):
Congratulations to all the actors who scored roles in the Breaking Dawn movie as American nomads!